Klaus! Getting to know St. Louis City SC's likely first star player
During a conversation with Klauss, the Brazilian soccer forward for St. Louis City SC, I caught a glimpse of his right foot. There he was, right in front of me, size 10 1/2 and nestled in black Adidas sneakers.
"That is the foot", I said, "that will score the goals".
"I hope both feet!" he answered. "And the head! It doesn't matter what, as long as the ball has passed the line!"
The likeable striker could well be City SC's first star. He is one of the team's two designated players, along with German midfielder Eduard Löwen, whose signings were not restricted by the league's maximum salary mark or the team's salary cap. And while his name is now not very well known at South City Gingerbreads or Webster Groves Queen Annes or Chesterfield McMansions, by summer in St. Louis, Klauss should be a household name.
"It's so exciting to be the first to use the team facilities, the first to play in the stadium, the first to play in MLS for St. Louis," Klauss said. "Immediately, you are the history of the club."
Now, it would be exciting if the best player in St. Louis was even from Branson, but the fact that he's Brazilian brings this added charm and tradition.
"Watching the South Americans and the Brazilians in particular, you'll get butterflies in your stomach because they can create something out of nothing," said City SC manager Bradley Carnell. "Obviously, yes, there are players in Europe who have the same thing, but it's more this kind of extravagance, creativity, working in tight spaces, tight control of the ball.
"And it's something that comes naturally. It's nothing that's in a textbook, (as if reading) 'So you take it with the inside of your foot and you play this pass like this.' It's very creative. It is very artistic. And you see Klauss's movements, it's not just the height and size of him that matters, but he also has great technique. So we're excited about Klauss from the start."
Klauss, 25, is 6-foot-3, so his head is as much a target for his teammates as his feet. His full name is João Klauss de Mello, but as Brazilian soccer stars do, he goes by just one name, just like Pele and Zico, Neymar and Sócrates, Jairzinho and, my personal favorite Brazilian, Fred.
Klauss, they say, fits perfectly with the pressing style that City SC will play. It requires elite physical condition and unwavering concentration, with or without the ball. You are constantly trying to score or steal the ball. Klauss has experience playing this style.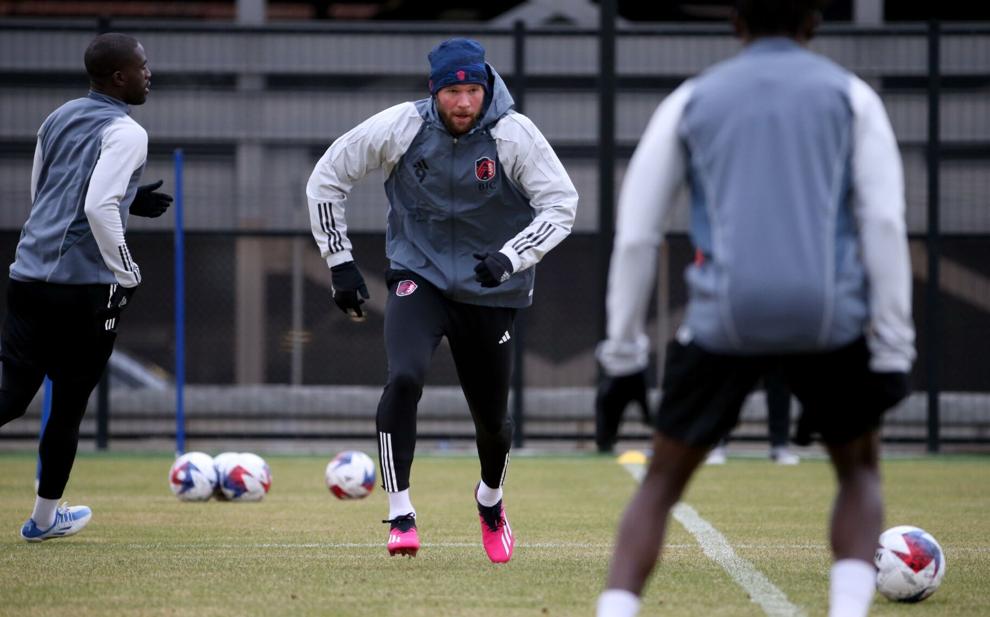 And frankly, he just scores a ton of goals. No, he is not a Neymar. He is not a magician of the national team. But he remains an international professional who can compete at high levels against the most ruthless and scoundrel defensive players.
Klauss's father is of German descent and his mother is of Italian descent. He grew up in Criciúma, which is in Santa Catarina, the Brazilian state that is home to the Chapecoense soccer club. In 2016, that club lost most of its players and staff in a plane crash. Klauss knew some of the players.
"There were players from the same academy as me, but they were a bit older," he said. "So yeah, it was a big tragedy in Brazil. Now, I think, everyone in Brazil has two teams. His own team and Chapecoense".
As a teenager, Klauss joined Grêmio, the same academy where Ronaldinho started. And while Klauss admires that otherworldly talent, "It's just magical," Klauss said, his favorite Brazilian player is soccer ancestor Ronaldo.
"Fenemeno," he said, referring to Ronaldo's famous nickname. "He played the same position I've been playing now. And yes, he was one of the best. I remember when he went to Corinthians, and he was playing in Brazil. He was already at the end of his career, but the quality of him was still there. And he scored incredible goals in Brazil. I remember a goal. He just scored from afar, an incredible goal".
Incredible goals, that's the goal.
We don't know yet how good City SC will be. It is an expansion team, yes. But the club instilled its culture and style more than a year ago with its City 2 team, which played in the title game a year ago. Klauss and others have been in town for a while.
But regardless of how often City SC wins, it's a good bet that Klauss will keep them in the fire-pumping games. He is a goalscorer by nature. He is the scorer for St. Louis.
And as City SC manager John Hackworth once told this newspaper: "He's Brazilian too, so he thinks he can do anything with a soccer ball, which is good, too."