David Parer and Liz Parer-Cook: the husband and wife team that makes wildlife documentaries
David Parer and Liz Parer-Cook have made a life together doing what they love.
The Melbourne-based couple have been exploring some of the wildest places on Earth since the late 1970s, from the Galapagos Islands to Norway and from the Australian outback to Antarctica.
And they have captured these remote places, especially the animals that live there, on film.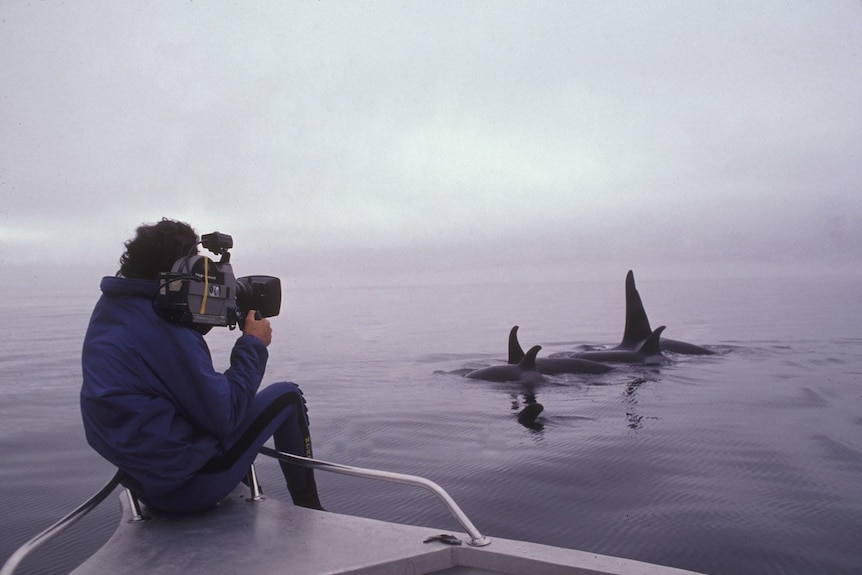 With David behind the camera and Liz recording the sound, they produced a host of award-winning documentaries, including several collaborations with David Attenborough.
Solid research and being in the right place at the right time has helped them find results in nature documentary terms.
As in his 1993 Emmy Award-winning film sea ​​wolveswho first captured the extraordinary hunting techniques of killer whales (killer whales).
"They're probably our all-time favorite animal," says Liz.
"We both love wild places"
Liz and David met in Melbourne in 1977 through a shared love of diving and film, both working in ABC's Natural History Unit.
In the early days, David made several commissioned trips to Papua New Guinea, on one occasion filming for David Attenborough's hit nature series, Life on Earth. Liz joined him on a few of these takes.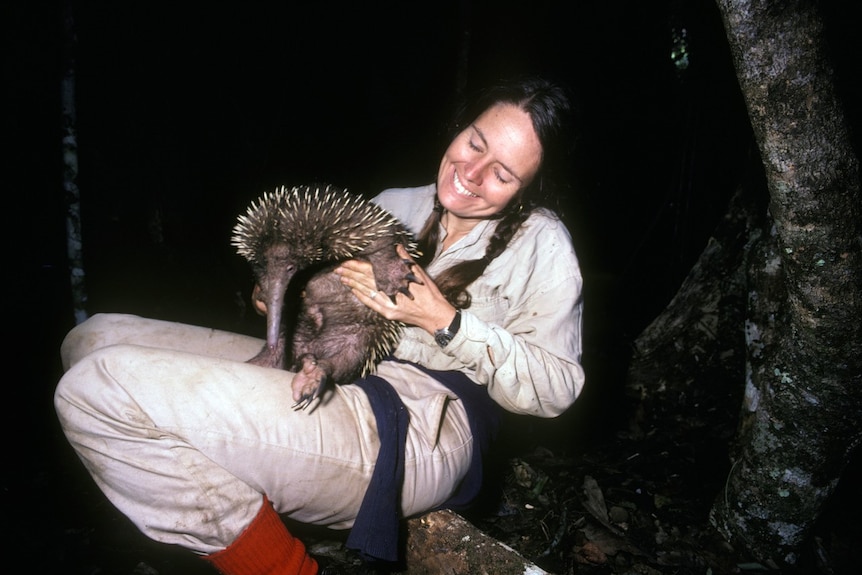 From day one, they were never sure if they were working or on vacation. Even on their honeymoon they filmed dugongs in Shark Bay.
The two come from very different backgrounds: David has an honorary doctorate of science from Monash University and spent his early days studying cosmic rays in Antarctica. Liz has degrees in sociology and education, and was trained in the use of film as an educational tool.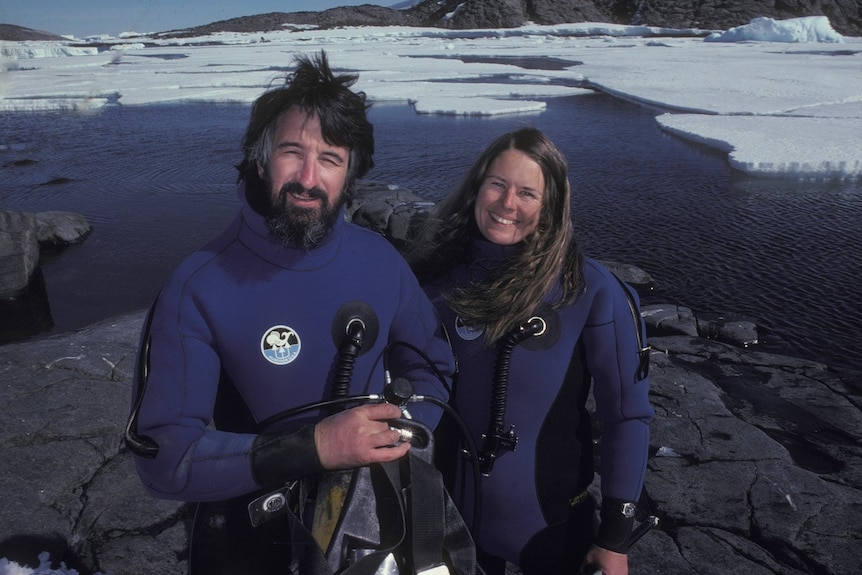 "I think the essence of a good team…is that we recognize each other's strengths and weaknesses," says David.
"Liz is an amazing researcher and very good with people. I bury my head in the team."
Not that he's a gadget man, David is quick to clarify, but he keeps track of technological advances, from special lenses to filming techniques to get the best images.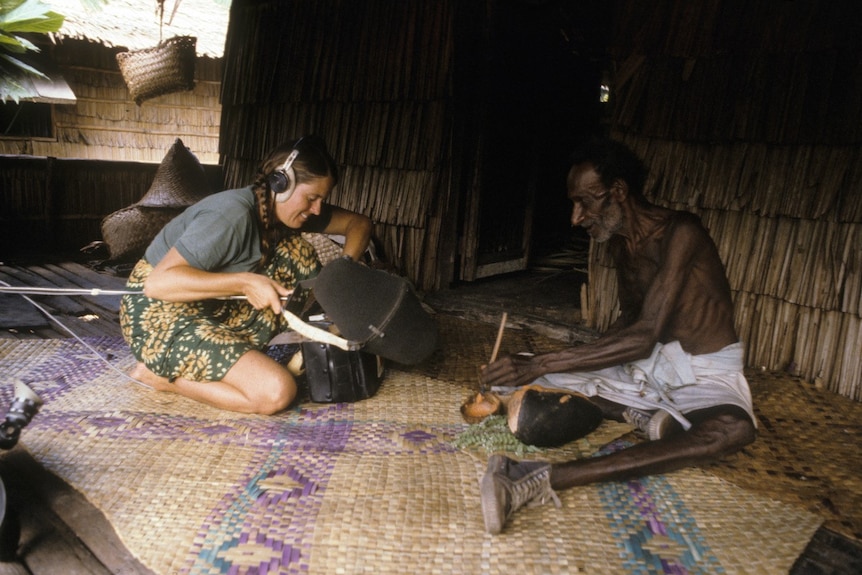 "It's always about making the story better."
Liz says people are often "a little surprised" by their husband and wife team, but it hasn't been a problem for her.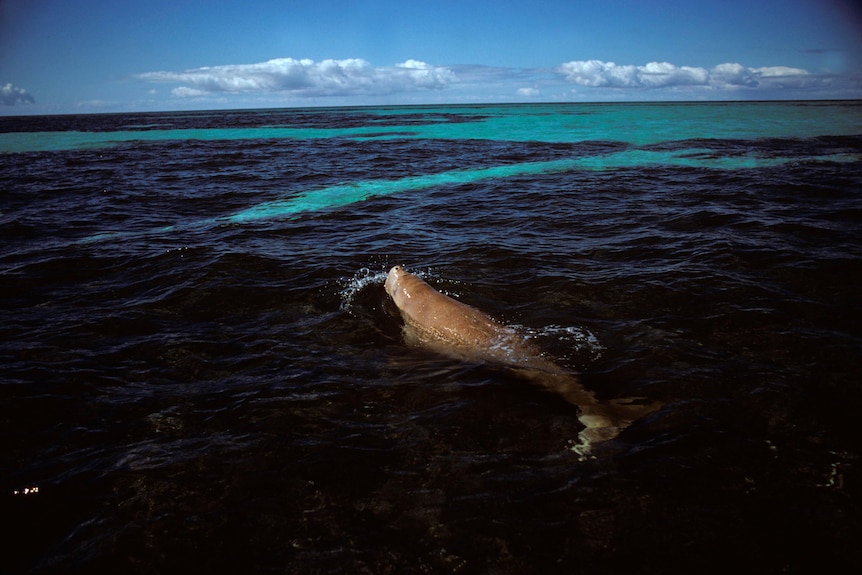 "We both love wild places, we both love being in the country, and we both like to tell stories. So I think that's why it works.
"And we don't fight very often," he laughs.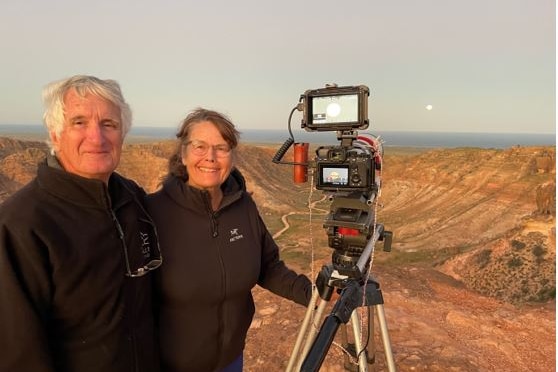 Active volcanoes and difficult terrain
while I shoot for Australian nature In the mid-1980s, Liz and David began touring their home continent in earnest.
"We had a wonderful feeling of Central Australia at the time," says David.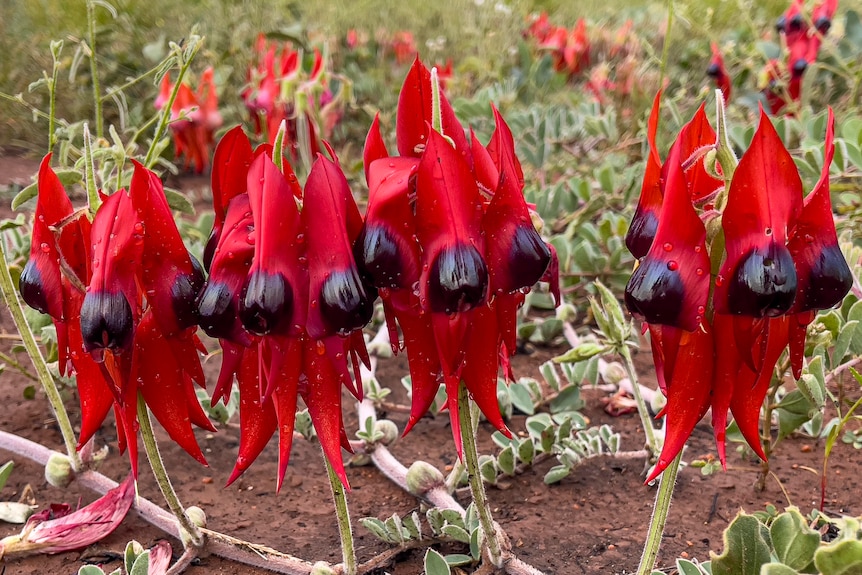 It was the start of a love story that saw many trips back and forth across central Australia and along the west coast.
But his first love is the sea itself., which undoubtedly played a part in the success of Sea Wolves, narrated by Attenborough.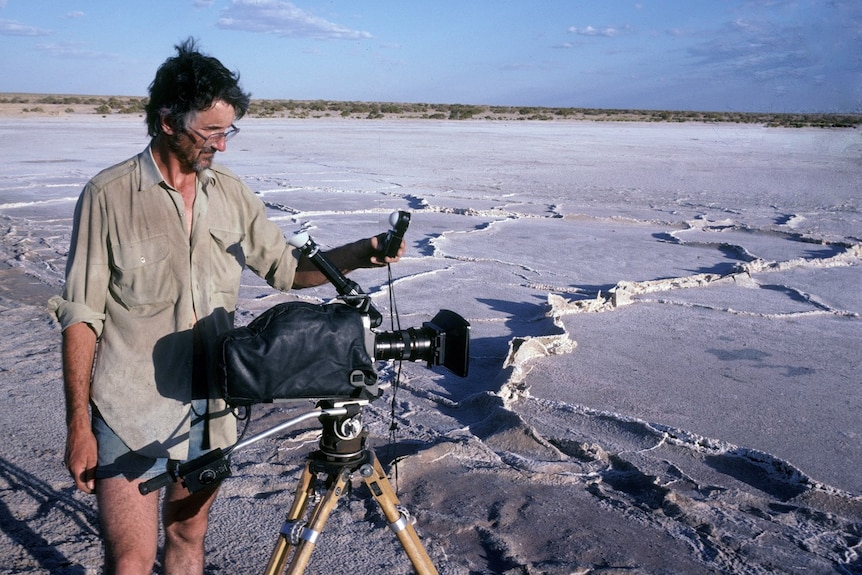 The film featured groundbreaking scenes of orcas in Norway striking large schools of herring with their tails to get their dinner.
The other amazing video was of the orcas beaching themselves to catch sea lion pups frolicking off the coast of Patagonia.
David and Liz filmed the documentary in five countries, using specially developed underwater camera techniques.
"We worked as a two-man team with other people coming to the different places," says Liz.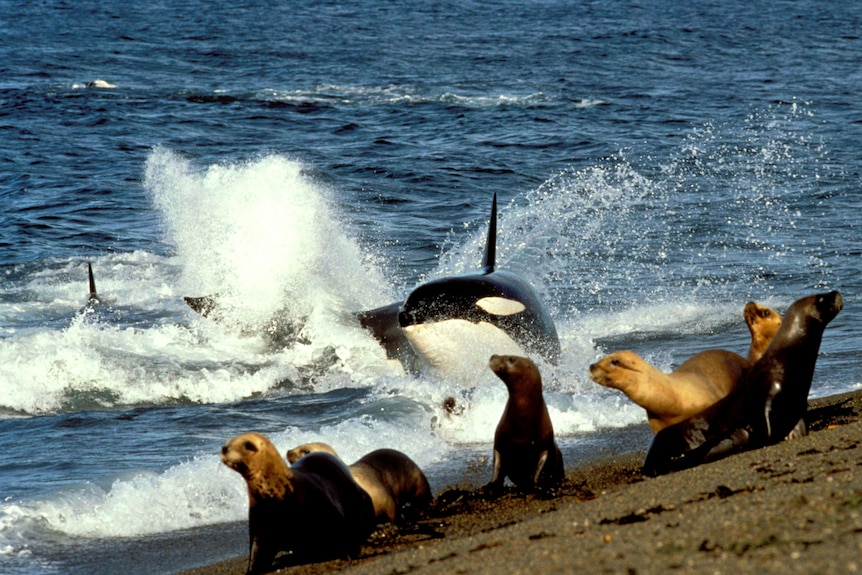 Filming has often involved difficult terrain, such as when David captured macaroni penguins in the sub-Antarctic Crozet Islands.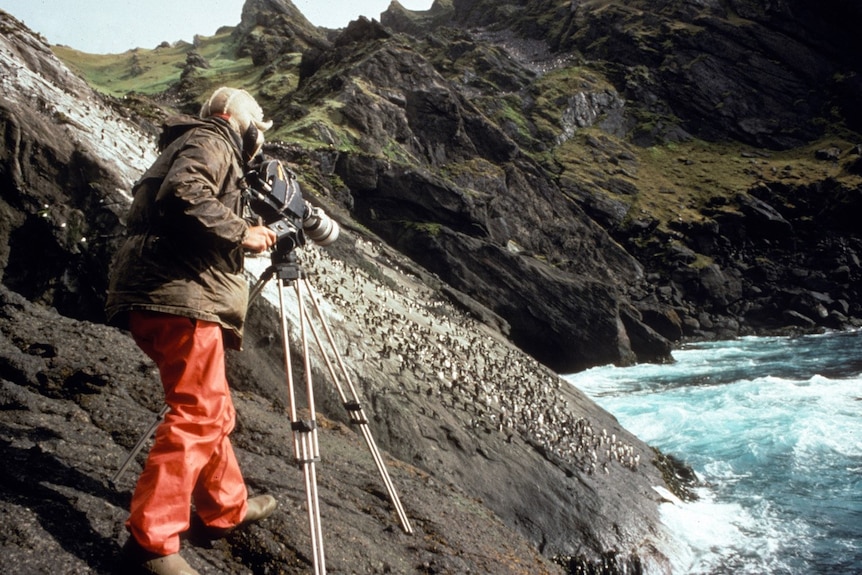 In the late 1990s, David had to climb inside an active volcano to film a land iguana laying its eggs in the warm soil of a volcano.
"I don't think OH&S will authorize travel there right now," he jokes.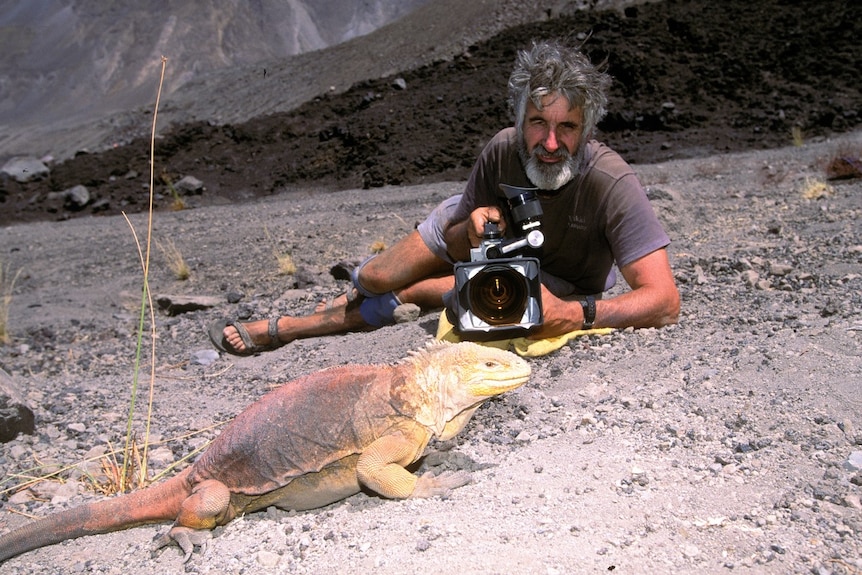 This was when Liz and David spent two years in the Galapagos Islands with their 3-year-old daughter. filming three BBC shows hosted by Attenborough, including another award-winning film The Dragons of Galapagos.
Since 2008, after the closure of ABC's Natural History Unit, the pair have been working as an independent team.
Last year they filmed land animals for an upcoming documentary on Ningaloo, to be hosted by Tim Winton and shown on ABC in 2023.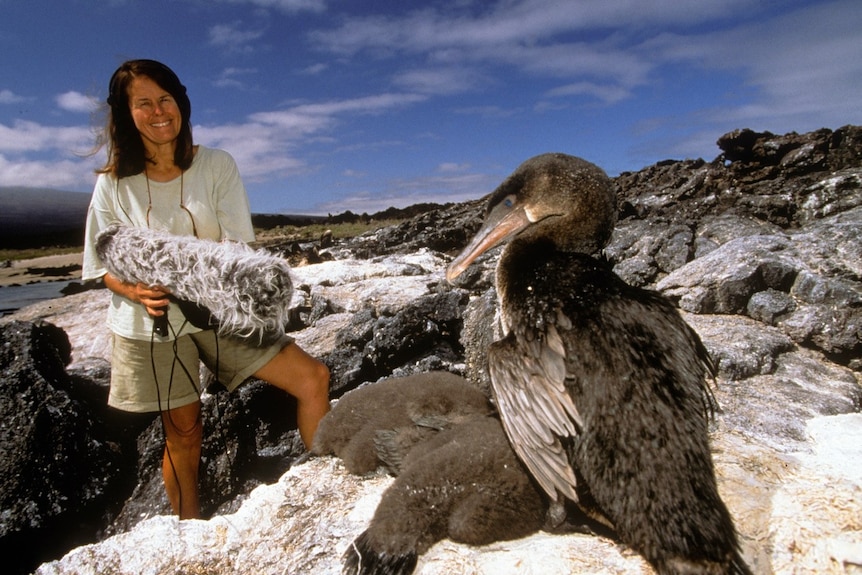 This year they returned to the wild coast of Ningaloo, a World Heritage-listed area near Exmouth, and enjoyed what is known as "Australia's best jetty diving" from a 300m marina jetty.
Underwater they encountered a 2m grouper, graynose sharks, beautiful nudibranchs, colorful sponges and a wonderful school of trevally that "kept circling overhead".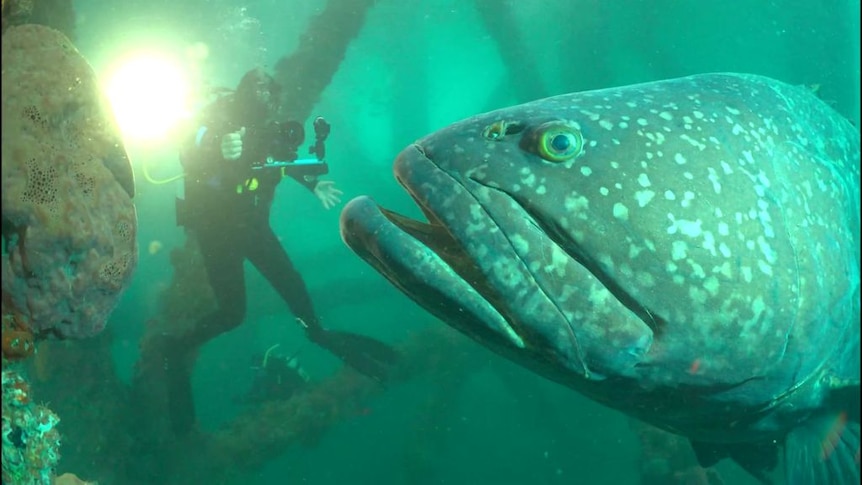 There was also a huge black-faced yellow sea snake "as thick as your arm," says Liz.
When they went humpback whale watching, they saw what they thought was a log floating in the water.
"We suddenly realized that it was actually a mother whale and that it had a baby in its nose and was just holding it, resting it on the surface," says Liz.
"So that was pretty magical."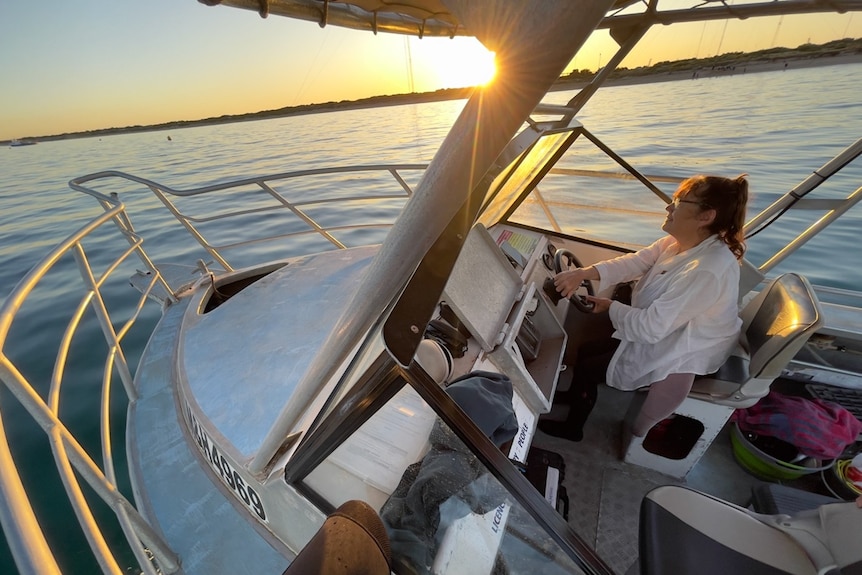 How things have changed
Liz and David are slowly checking wildlife off their bucket list for filming.
They managed to film hard to catch numbats recently.
"Numbats are endangered and very hard to spot in the wild," says Liz.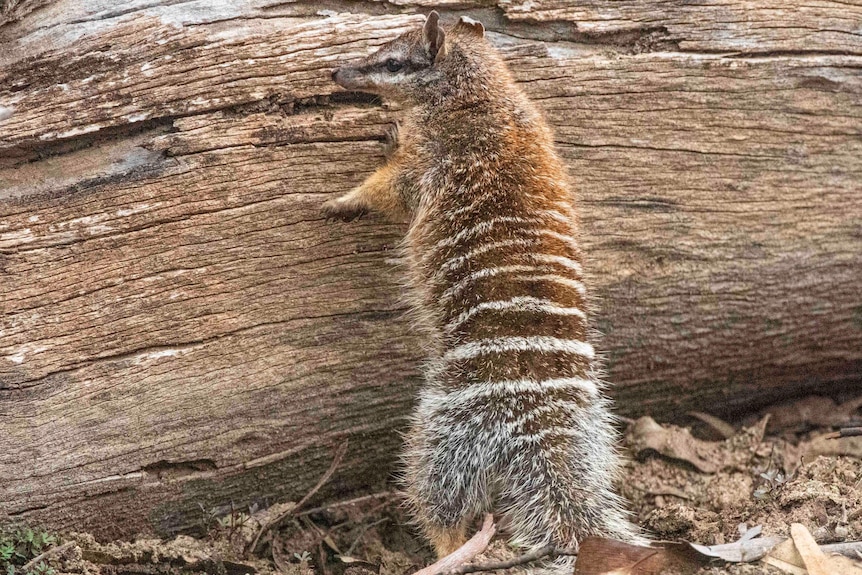 "They're a bit of a sleepy species," David adds, explaining why they're hard to spot in the open.
And using a special lens, David and Liz got their first footage of Dawson's burrowing bees, an insect with a curious habit of boring holes in the middle of clay pots and paths.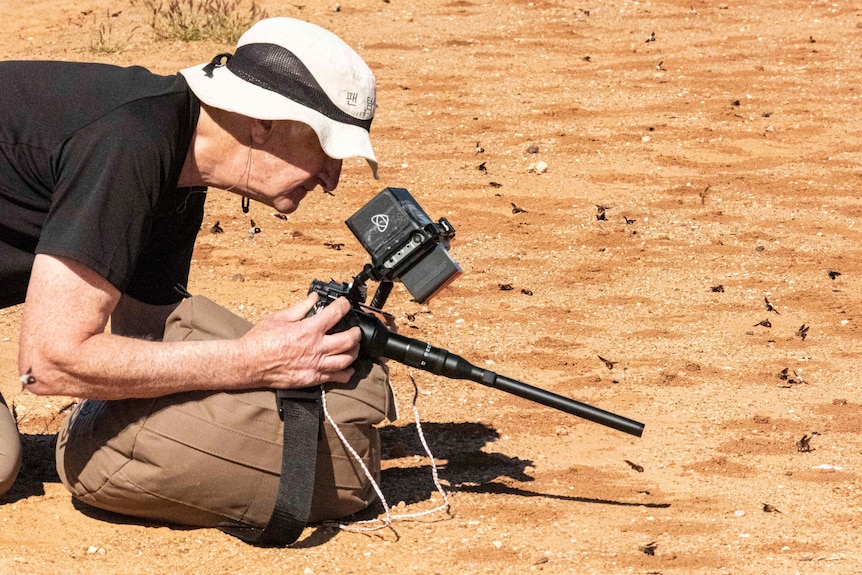 But there is a melancholic side to his decades of filming nature.
Over the years, David and Liz have witnessed firsthand changes to the landscape, from erosion to the loss of species such as reptiles, small birds, mammals and insects, especially on their heavily traveled home continent of Australia. .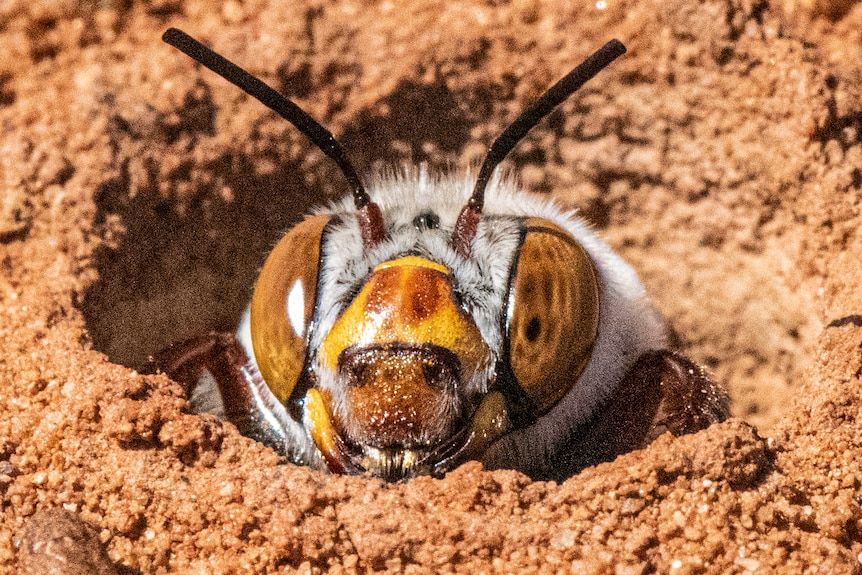 "We've noticed as we've come through the Nullarbor and into the desert… there's been a tremendous decline in the number of insects," says Liz.
"Now hardly a bug hits your windshield."
For Nature of Australia, in the 1980s, David and Liz filmed kelp forests on the east coast of Tasmania, but these have now been decimated by global warming and other threats.
Both are alarmed by threats to biodiversity from development and climate change in places like Exmouth Gulf, known as the "ningaloo nursery".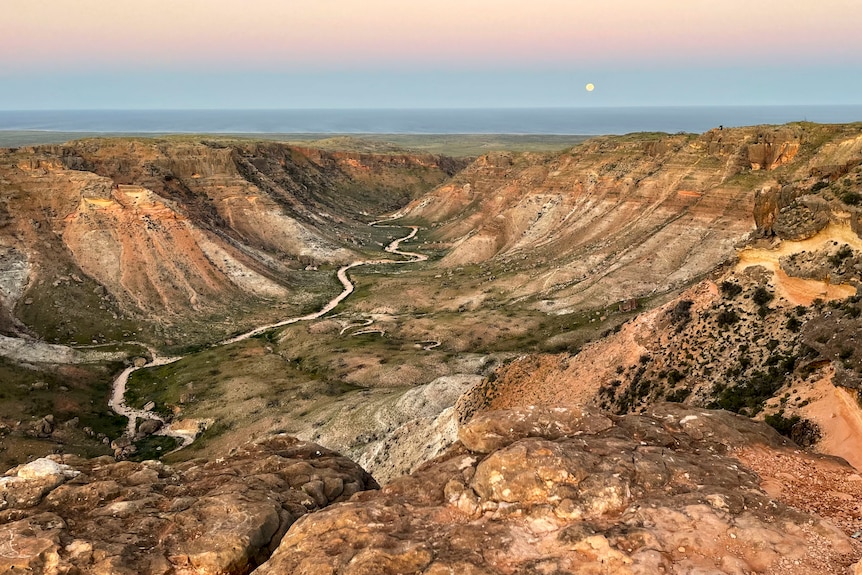 How things have changed in the last 50 years, when we all thought the wild places and animals would stay the way they were when we first filmed them," says David.
"How wrong we were. And the decline is accelerating.
"When you're living through a fast pace of change, you don't really know it until you look back."
The couple is now involved in conservation groups and hopes to use social media, including their new Youtube channelto continue showing people the beauty of the natural world that is at risk.
"We believe that unless you're reaching out to people and sharing what you're seeing in these more remote places…a lot will be out of sight, out of mind," says Liz.